Its tasks:
- ensuring consultation and information between drinking water production-distribution companies and the approved waste-water treatment bodies in Wallonia;
- representing these companies in the various regional, federal, European, and international bodies;
- communicating with the public at large:  informing the public to lead to a better understanding of tap water, its protection, waste water, the price of water, etc. ;
- conducting scientific and socio-economic studies for policy-makers, administrative departments, and its members.
AQUAWAL's organisation
AQUAWAL has a permanent structure. The Company is managed a Board.
It has 7 working commissions.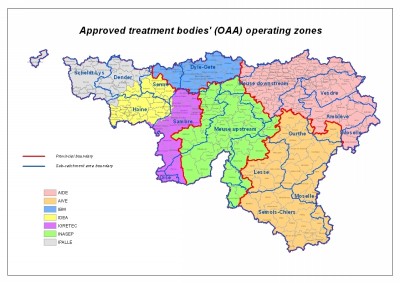 At the international level, the federation is associated, amongst others, with IWA, Eureau, and Aqua Publica Europea.
For further information, you may contact us at the following address : aquawal
aquawal.be