Its tasks:
- ensuring consultation and information between drinking water production-distribution companies and the approved waste-water treatment bodies in Wallonia;
- representing these companies in the various regional, federal, European, and international bodies;
- communicating with the public at large:  informing the public to lead to a better understanding of tap water, its protection, waste water, the price of water, etc. ;
- conducting scientific and socio-economic studies for policy-makers, administrative departments, and its members;
- working as a NITRAWAL partner to implement the Sustainable Nitrogen Management in Agriculture Programme ("PGDA" in French) in Wallonia.
AQUAWAL's organisation
AQUAWAL has a permanent structure. The Company is managed by a Managing Comitee and a Board.
It has 6 working commissions : production, distribution, wastewater treatment, administration and financing, communication and public relations, relations between water, industry and agriculture. Moreover, it has numerous related working groups. Experts of its members meet in these commissions.
Our members : http://www.aquawal.be/fr/associes.html?IDC=471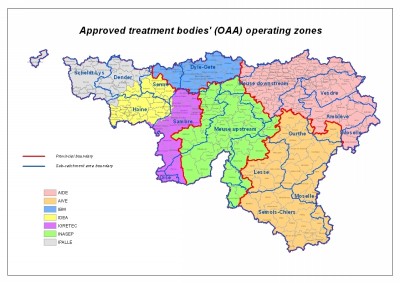 At the international level, the federation is associated, amongst others, with IWA, Eureau, CEOCOR, CEN and Aqua Publica Europea.
Aquawal has published the report on "Walloon drinking water and waste-water treatment statistics - 2014 Report" with the main data per operator. This report can be downloaded
here (PDF-789 ko)
. (PDF-793 ko)
For further information, you may contact us at the following address : aquawal
aquawal.be